Meet SyncSmart
About Us
SyncSmart is a team of developers, strategists, and more. We create self-service, packaged integrations, apps, extensions, and other products so you can connect your systems and amplify your sales and marketing efforts.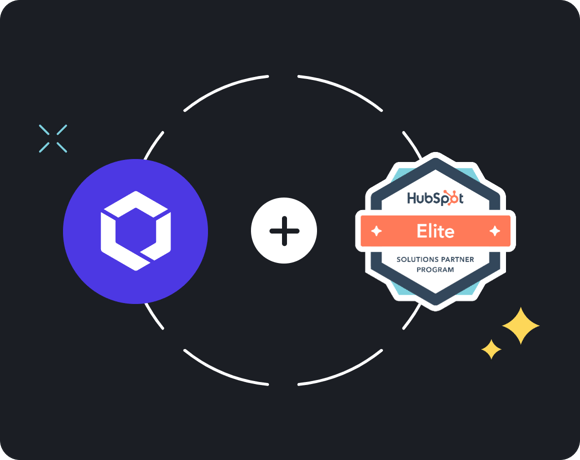 Why We Created SyncSmart
After building custom integrations for years, our parent brand Lynton founded SyncSmart in 2020 to help HubSpot users get up and running quickly with low-touch, easy-to-set-up integrations — all built with data safety as the No. 1 priority, so you can rest assured your information is up-to-date and accurate. With a product from SyncSmart, you can:
Get a clear line of sight into your data
Make data-driven sales and marketing decisions
Understand your customer better
Work in one unified ecosystem
Set it up yourself with our user interface (UI)
Lean on us for assistance with a support package
Grow revenue with data that's always syncing
Ways to Engage With SyncSmart
You have options when you choose SyncSmart. Work with one of your implementation specialists or launch by yourself — getting the support when you need it.
"SyncSmart specializes in connecting to HubSpot and not only knows the product well but has the process down pat. A+ dynamic mapping templates and project schedule. Shout out to Kyle S. for being a fantastic sync expert and managing the transition so well."
Transform Your Tech Stack Like Other Happy HubSpot Users
Learn how our integrations benefit sales, marketing, and operations by diving into some of our success stories.
What Sets SyncSmart Apart
We've used the most advanced connector framework ever built to launch 500+ integrations and sync millions of company records, solving business challenges large and small. We also offer more object mappings than the competition, and much more.
Smart External ID Matching
The connector automatically maps external system IDs with your client's HubSpot to intelligently create or update records. There's no need to write HubSpot IDs back to your client's external systems.
Smart Dropdown Syncing
List items in HubSpot dropdown and multi-select properties are automatically updated when new values are synced. This saves you the manual effort of keeping HubSpot dropdown values synced with their external systems.
Smart Querying
Filter HubSpot entities based on specific properties. This can reduce API chatter and optimize integrations by up to 90%
Ready to Integrate Your Systems?
Speak with a SyncSmart representative about available integrations, extensions, and apps.