We are a Connection Company
Our apps are designed to amplify your sales and marketing efforts.
We play in the white space.
Your business needs connection to succeed. Connection between apps, across multifunctional teams, and between departments. SyncSmart simplifies connection across your apps and creates a seamless link between them.
Our smooth integrations give you true visibility into your operation.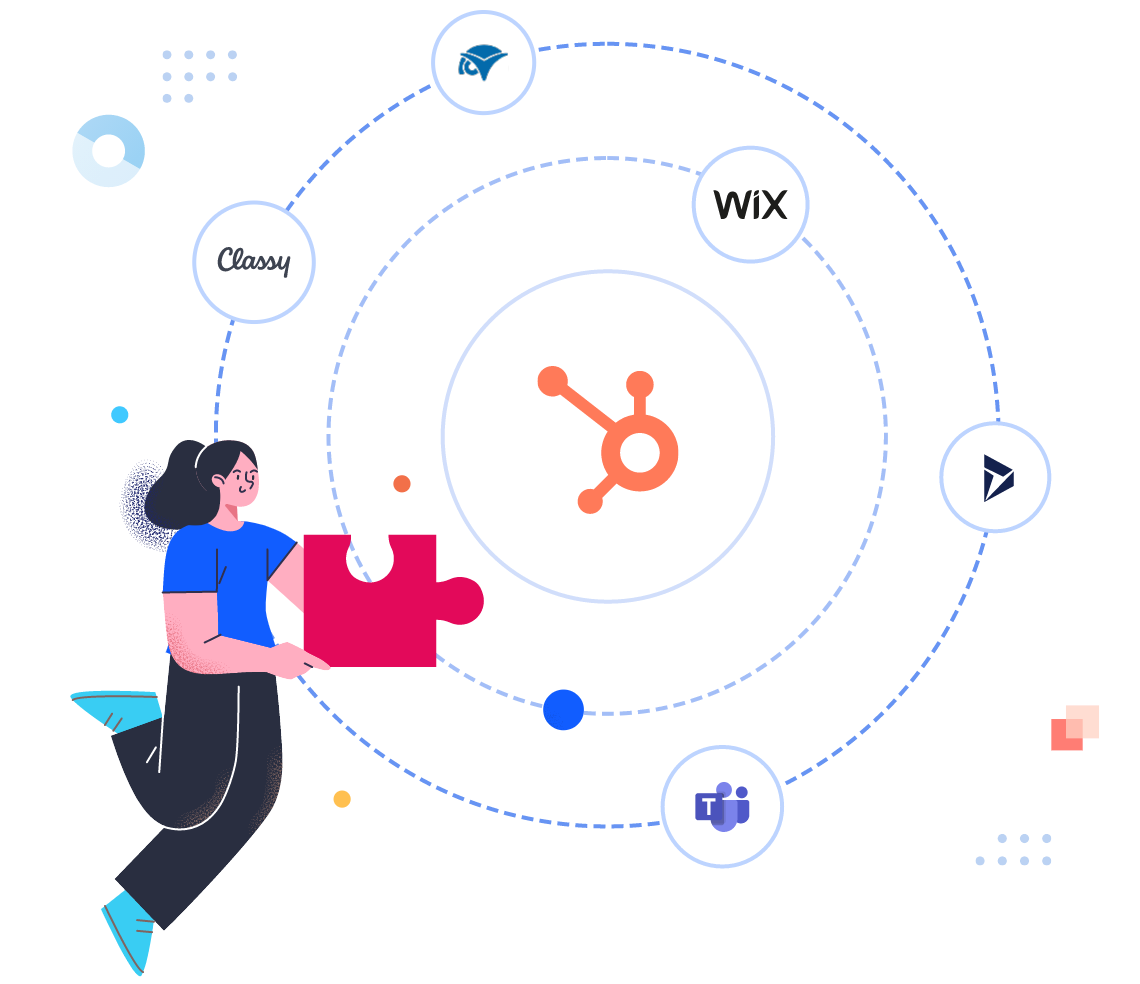 What We Do
SyncSmart is the product arm of Lynton, an elite HubSpot partner that has been working within the ecosystem since 2009. We help groups just like yours streamline their work through integrations, migrations, and extensions. Adding functionality and reciprocity to your tech stack.

SyncSmart's apps are created with data safety as the No. 1 priority, and we deliver an integration that works in the background, firing seamlessly.
How We Work
SyncSmart's secret sauce lies within the most advanced connector framework ever built. It's the best connector available in any integration software. Period.

We've built dozens of integrations and synced millions of records for companies like yours, solving business challenges large and small.
Smart External ID Matching
The connector automatically maps external system IDs with your client's HubSpot to intelligently create or update records. There's no need to write HubSpot IDs back to your client's external systems.
Smart Dropdown Syncing
List items in HubSpot dropdown and multiselect properties are automatically updated when new values are synced. This saves clients the manual effort of keeping HubSpot dropdown values synced with their external systems.
Smart Querying
Filter HubSpot entities based on specific properties. This can reduce API chatter and optimize integrations by up to 90%.
Who Should Use SyncSmart?
The great thing about SyncSmart is that it's for the tech-savvy and the technically challenged alike. We don't judge, but we will help when you need it. If you're looking for a way to close information loops and data gaps, SyncSmart can help. We create the tools that enable users to fully connect, migrate, and transform their tech stack within the HubSpot ecosystem — creating a true hub and allowing your team to keep all their info in one place.
We Save You Time
Our products enable seamless transference of data between a number of tools and HubSpot. No more switching from tool to tool to transfer data. The time saved from an integration can help you respond to the market faster, and with more efficiency.

Our goal is to help customers streamline the processes that are cumbersome — go from clunky to flawless.
Fast to Market
Since our integrations operate seamlessly in the background, we enable you to respond to change faster. Our integrations work at regular intervals syncing records back and forth, so you can respond to inputs faster and create better outcomes for your business.
Line of Sight
Integrating your tech stack helps you gain a holistic view of what is going on in your organization. No more open loops. No more miscommunication. Say hello to data transparency.
Weaponize Data
Data is useless unless it tells a story. SyncSmart integrations tell the story of efficiency.
We help customers create meaningful change with meaningful data sets. Aligning a tech stack is more than just making two disparate things talk to each other — it empowers you to make informed decisions about your business.
Reduce Waste
Why have complicated, numerous tech stacks when you could reduce the waste and declutter? SyncSmart helps you cut your effort in half by building a true ecosystem in your martech stack, instead of disparate tools and incorrect data sets.
SyncSmart Subscription Services
Once your integration is complete, it doesn't mean you'll never hear from us again. We have a full-service HubSpot agency that can help with:
Education and onboarding
Cloud support
Partner enablement training
Errors and downtime support
Access to a knowledge base
Premium support subscriptions
SyncSmart Has Launched Over 500 Successful Integrations
With every project, we handle the heavy lifting so you can focus on what you do best — generating leads, nurturing customers, and growing your business.
Ready to get started?
Schedule a call with our experts