HubSpot + NetSuiteUnify Your Sales and Marketing Platforms
When your systems are no longer disparate, your teams can create better marketing campaigns, delegate sales tasks, improve customer nurturing, and generate higher revenue.
The Power of Integration
An integration by SyncSmart can level up your tech stack. Take disparate data sources and them together with our syncing technology, democratizing your tech stack and allowing you a better line of sight into your marketing and sales process.
SyncSmart has been building HubSpot integrations since 2009, we have launched successful integrations large and small. Built on our proprietary HubSpot advanced connector technology, SyncSmart makes aligning your tech stack easy.
Additional Information
What Features Are Available With a HubSpot NetSuite Integration?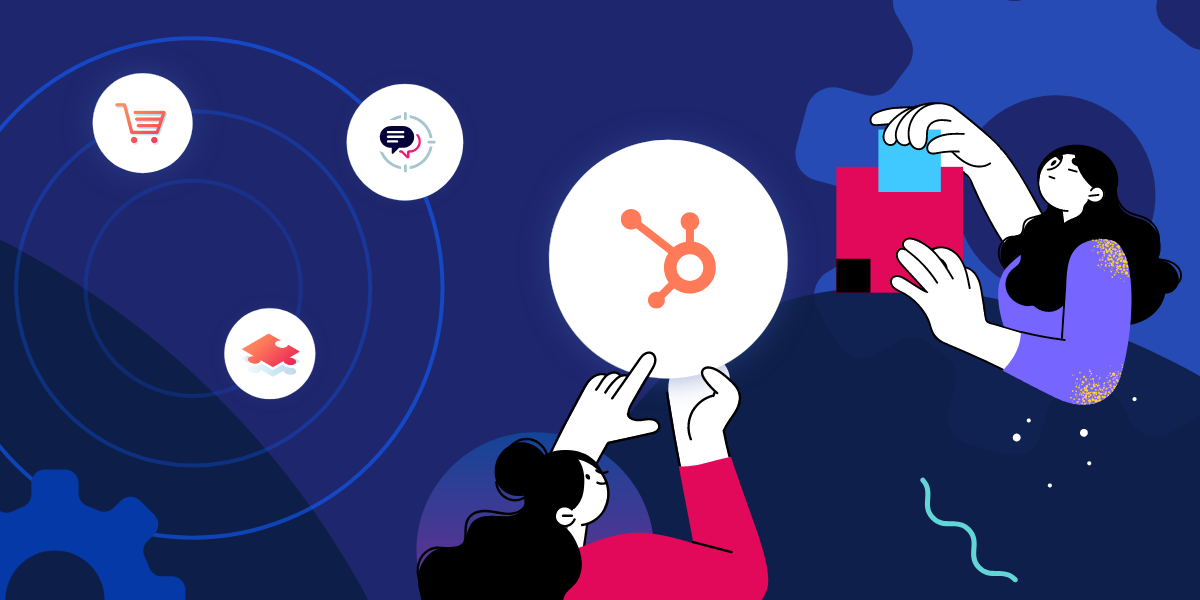 Examine results with lifecycle stage and revenue reporting
When HubSpot knows which of your leads converted to customers, you win with valuable reporting and automation. When NetSuite syncs sales orders and revenue to HubSpot, you unlock a whole world of potential - Reporting Add-on Dashboards, revenue reporting, advanced list segmentation, and workflows.
Gain immediate access to HubSpot data in NetSuite
Whether you use NetSuite customers, contacts, or a mix of both, we deliver all HubSpot lead intelligence data directly into native NetSuite fields. The HubSpot public contact page is just a click away, with all new leads syncing into NetSuite based on your preferences.
Enjoy full control of sales and marketing data in HubSpot
If you create a lead or contact in HubSpot, it will automatically show in your NetSuite account. Your sales team can operate from one system while benefiting from all relevant information your marketing team gathers in HubSpot.
Sync NetSuite customer data to HubSpot
Delight your customers with the data pulled from NetSuite. Use valuable information like customer status, assigned sales rep, and other key profile syncs in HubSpot to create personalized campaigns and workflows.
Keep your finances healthy by customizing your sync

Your HubSpot NetSuite integration combines the capabilities of your NetSuite account — whether it's used as a CRM, ERP, or financial system — with HubSpot. Customize your NetSuite integration to match the functionality you need.
Operate your sales entirely in HubSpot
Want your sales team to work solely in HubSpot but quote in NetSuite? With an iFrame extension window directly in HubSpot, they can. When a quote is created, the integration syncs the updated fields back to the original deal, allowing them to use HubSpot's tool!
See all your HubSpot activity while staying in NetSuite
Let your sales team get all their work done in NetSuite while still tapping into the powerful data stored in HubSpot. The Mini Timeline shows a summary of the last five HubSpot activities inside NetSuite. Need a little more detail? The Timeline redirects to HubSpot for a comprehensive look.
Support your HubSpot and NetSuite custom objects
If your company uses custom objects in either HubSpot or NetSuite and need them live in your integration, we got you covered. Our implementation team can bring in any custom objects and its corresponding data into your field mapping so you can continue operating in your business's unique fashion. Note: This is not a standard offering.
Configure exactly what you need to be successful
Have a hierarchy of parent and child relationships in NetSuite? Sync all the details over to HubSpot! Need to sync on an individual field-by-field basis? Not an issue. Does your business assign multiple owners, like success managers and reps to a single account in NetSuite? Using custom owner properties on your HubSpot company object, you can set up multiple owners in HubSpot.
Build Your Integration
SyncSmart makes pricing easy. Build out your integration here and see a solid estimate of what to expect. Like what you see? Get started in a few hours, thanks to the SyncSmart UI.
Add a Product
Total Estimated Setup Cost
Total Estimated Monthly Cost
You'll receive an email with your estimate soon.
Object
Setup Cost
Monthly Cost
Implementing Your NetSuite Integration
Ready to integrate your NetSuite and HubSpot systems? Need help implementing the integration? No sweat. When your company is ready, we're here. Our implementation consultants will work with you to ensure everything is set up the way your company needs. Here's what you can expect in a typical integration timeline:
We have a kick-off call to start your project
We meet to discover your needs, strategize your integration, and plan out your sync
We build and test object mapping and syncs
We launch your integration with an optional historical sync to get you up and running
We offer ongoing support as needed — or you can take the reigns!
Want to do it on your own? With the new UI, you can — from start to finish. If you do end up needing any guidance or help, our managed support team can step in.
The Support You Need, When You Need It
At SyncSmart, we believe in the power of easy-to-implement, packaged integrations. We also know that sometimes you need a little more. Connect with us and we'll work together to tailor your project to meet your specific needs.