NetSuite + HubSpot
Make Stronger Sales, Marketing, and Financial Decisions
Connect your disparate data sources, improve data quality and accuracy, and improve your sales, marketing, and financial decision-making with the market's most powerful NetSuite HubSpot integration.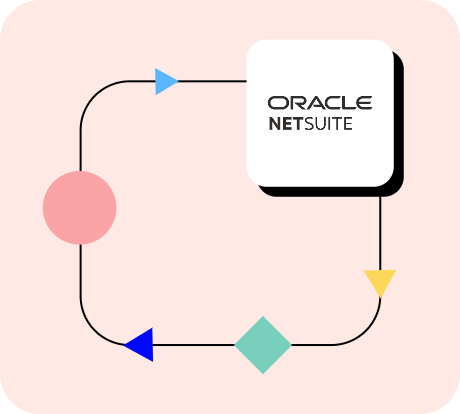 What Can You Do With the Integration?
Quote From HubSpot
Create Closed-Loop Reports
Make the Most of Sales & Marketing Data
Fit Your Integration to Your Needs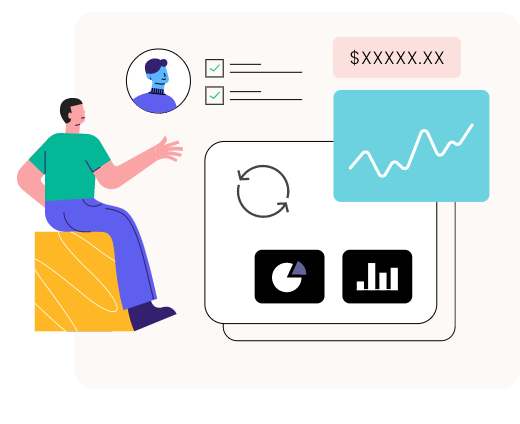 Quote From HubSpot
Want your sales team to work solely in HubSpot but quote in NetSuite? With the integration's sales and quoting extension embedded in HubSpot, they can. When a quote is created, the integration syncs the updated fields back to the original deal, allowing them to use HubSpot's tool!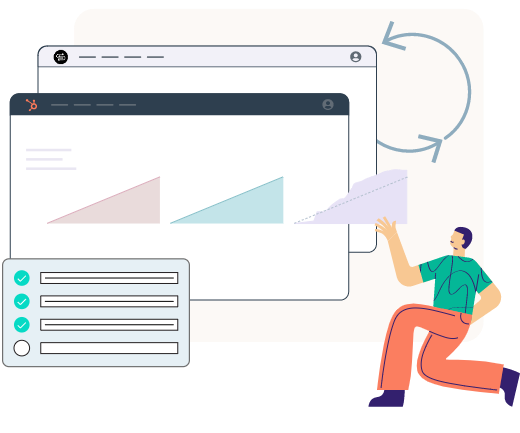 Create Closed-Loop Reports
When HubSpot knows which of your leads converted to customers, you win with valuable reporting and automation. When NetSuite syncs sales orders and revenue to HubSpot, you unlock a whole world of potential - Reporting Add-on Dashboards, revenue reporting, advanced list segmentation, and workflows.
Make the Most of Sales & Marketing Data
Enjoy full control of sales and marketing data. If you create a lead or contact in HubSpot, it and all its supported information will show in NetSuite and vice versa. Your teams can:
Get all their sales work done in NetSuite while tapping into data stored in HubSpot
Share marketing and data between departments without having to log in and out of platforms
Use customer, company, and contact object and field data for personalized campaigns and workflows
Rest easy knowing data is up-to-date and accurate
Fit Your Integration to Your Needs
Your HubSpot NetSuite integration combines the capabilities of your NetSuite account — whether it's used as a CRM, ERP, or financial system — with HubSpot. Customize your NetSuite integration to match the functionality you need. You can also:
Configure hierarchy of parent and child relationships in NetSuite to HubSpot or sync on individual field-by-field basis
Account for multiple owners in NetSuite by using custom owner properties in HubSpot
Bring in custom object and corresponding data to operate in your unique fashion
Embed the Mini Timeline in NetSuite to see the last five HubSpot activities
HubSpot

NetSuite

Companies
Customers

"Customers" in NetSuite also refers to and includes "Leads" and "Prospects."
Companies
Vendors
Contacts
Contacts
Contacts
Person Customers
Contacts
Person Vendors
Deals
Opportunities
Deals
Sales Orders
Deals
Invoices
Deals
Quotes
Deal CRM Extension
Quotes/Sales Orders
Engagements

Supported "Engagements" in the data share include meetings, calls, notes, emails, and tasks.
Activities
Products/Line Items

"Products" are required for line item syncing and sync in one direction, from NetSuite to HubSpot. Priced as one object mapping.
Products/Line Items
Custom Objects
Custom Objects
Guided Onboarding And Implementation
Unifying your NetSuite and HubSpot accounts is simple and backed by experts. See how we help from Day 1.
Work With SyncSmart To Set Up The App

Find the NetSuite integration on the HubSpot app marketplace or contact SyncSmart, then complete the installation process. From there, you'll meet with our team to set up everything using our SyncSmart user interface (UI).
Meet With Your Implementation Consultant

We will have a kick-off call to introduce the team, confirm use cases, present object mapping and field mappings, discuss dropdown and owner fields, and more.
Test and Launch Your Integration

We'll ensure your integration is ready through extensive and collaborative User Acceptance Testing (UAT). When ready, we'll launch the integration with an optional historical sync to get up and running with pre-collected data. You can also purchase a sandbox environment at any point in the process for future integration testing.
During the process, you can purchase different support packages to fit your company's budget and needs. Once you're live, we'll offer this ongoing support as scoped.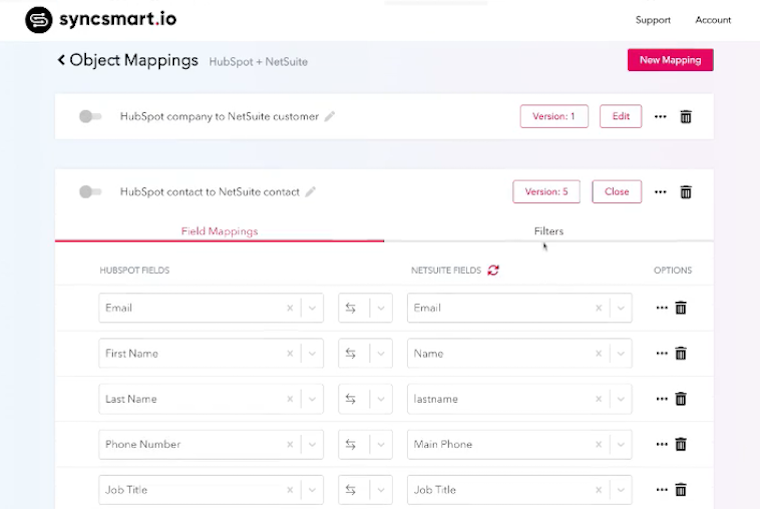 "This integration not only allowed for critical sales information to easily sync from NetSuite to HubSpot, but also allowed our sales team to seamlessly operate between the two systems. Jamel and his team did a fantastic job understanding our business and how to best implement the integration to fit our needs."
Read How Companies Have Benefited From the NetSuite Integration
Explore our NetSuite success stories to see how other businesses like yours are reaping the benefits of the integrations.
FAQ
Need an Answer Now?
Browse our frequently asked questions.
What can I expect for a typical integration timeline?

That depends on your involvement, especially during testing. With guided implementation, it can take anywhere from 6 to 12 weeks.
Is the integration secure?

Yes. All SyncSmart integrations are point-to-point integrations that transmit data between systems without mirroring to a data warehouse for analysis, which results in secure syncing. SyncSmart also hosts each customer within a separate, secure customer account with their connector authentications, data cache, and integration runtimes.
Do all contacts between systems have to be synced?

No. SyncSmart allows for advanced filtering to control what syncs. For example, the integration can be configured to sync active contacts from one system to another and not touch inactive contacts.
Once the integration is complete, how will I be supported?

The SyncSmart team actively monitors for errors to prevent integrations from stopping. You can also purchase managed support packages to gain access to support articles, ticketing desks, and more. You can explore managed support packages here.
Total Estimated Monthly Cost
Total Estimated Yearly Cost
You'll receive an email with your estimate soon.
Learn More About The Integration
Talk with a SyncSmart representative to see how we connect your systems and provide you up-to-date data.