HubSpot Integrations Made Easy
Ramp Up Business Operations With HubSpot Integrations
Align your tech stack and achieve marketing and sales success with integrations that work with you, not against you.
Find Data Transparency and Improve Workflows
Working with disparate systems slows your business down, but we don't have to tell you that – that's why you're here. At SyncSmart, we help get all your ducks in a row with HubSpot integrations that help align your teams, give you a better understanding of your customer and provide a clear line of sight into your data.
Experience Transparent Pricing
Our pricing calculator makes finding and buying your integration(s) transparent and easy. We lay it all on the line so you won't be hit by sticker shock or any surprise costs. What you see is what you get.
Get Support When You Need It
Once you buy, we won't leave you high and dry. Count on SyncSmart to help you customize your integration when you need it. We'll work together to tailor integrations to meet your specific business needs so you can be more efficient.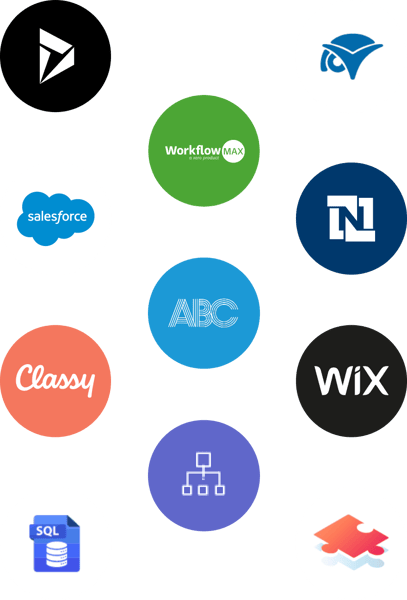 Connect Your Data
Whether it's NetSuite, ConnectWise, Wix or something else, we offer integrations that will help you transform your tech stack within the HubSpot ecosystem. Imagine the time you'll save finding all your data in one place rather than logging into several different platforms.